Job Recruitment And Employment Check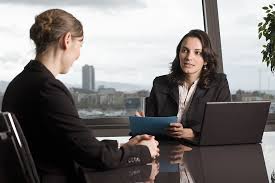 Job Recruitment process is a very lengthy procedure in which the companies carry out different type of test to ensure that they select the deserving candidates for the jobs. The entire process is quite hectic both for the applicants and as well as for the companies. Thousands of candidates come for the recruitment process but only a few are selected and able to make the cut. The selection of these few candidates from the thousands of them who come is not at all easy. The companies have to carry out each test properly so that they don't ignore and leave the capable candidates for the job openings.
In the context of recruitment, the employment check has proved to be really beneficial. The employment check is a quality check that is done to verify the different information associated with the applicants who apply for the job. It is very useful for the companies as it gives them only a few numbers of candidates to test and examine during the interviews. Most of the candidates are usually disqualified on the grounds of giving wrong information. Let's take a quick look at the functions of the Employment check test.
The employment check test finds out and verifies a lot of information about the applicants. The check determines whether the qualifications mentioned by the applicant are actually true or simply fake. The candidate's educational background is checked thoroughly and verified by the authorities who conduct this employment test. The candidate's previous work performance and behavior is also examined and analyzed carefully. If the examining authorities find any kind of poor behavior in the track record, then they will simply make the applicant ineligible for the remainder of the recruitment process.
The authorities who are given the right to conduct the employment check, study all the facts and information about the candidate carefully before making any kind of decision on the selection of the applicant. This test has been a big boon, especially for those companies that make large number of recruitments every year. It gives the companies only a specific set of applicants for interviewing who have all been declared as passed by the officials after the completion of the employment check. Thus, employment check has simplified the recruitment procedure for the companies and made it easy for them to deploy the suitable candidates for the different categories of jobs available in their organization.