Top 4 Tips to Improve Reference Checking Results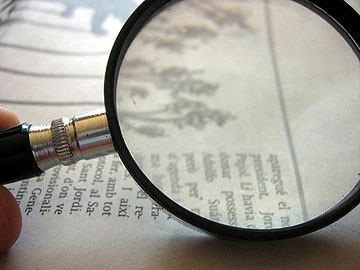 Hiring the best employees is an important aspect to managing and running a successful business, however it is not always easy to know which prospective hires will bring the most to your team. Performing a reference check on a candidate is an effective way to get an in-depth look at your potential employee. Below are some tips that will help you improve the results you get when interviewing a referee.
1. Assess the competency in the areas important to work success
In most cases past behavior is a great indicator of future performance. When administered before an employee is brought on board, competency assessments can help target which candidate has the best potential for success on the job. It is also helpful for picking out areas that a candidate might need work in.
2. Be as consistent and reliable as possible
Come up with a process for interviewing referees that is as consistent as possible. If the process is the same for all potential candidates, you will have a better way to compare them side by side when the time to make the decision comes. Consistency also helps keep things fair to both employers and candidates as well as helps ward off the risk of litigation.
3. Gather many perspectives on the candidate
It is often the case that HR departments handle reference check interviews. However, in most cases the potential candidate has never worked with anyone from the HR department. Do your best to make sure that you obtain the information for, and talk to, people who worked directly above and with the prospective hire. This way you can get a feeling for how they actually perform with those that they work with every day.
4. Provide the referee with anonymity
By letting the referee stay anonymous, you allow them to give you more candid information. Candid feedback often has the potential to increase organizational and individual development. This feedback, when incorporated into an individual development plan, can help you, and your employees develop and become better at their jobs.
Make sure to document your results and process
It's very important to keep track of the materials that you collect from candidates. This will help you in scenarios such as legal claims and audits. It will also help you keep track of the progress that your employee will make during his job.
These tips are not the only way to ensure that you get the best possible candidates that are available, but they are a great place to start. They help you assess which potential employees will be the biggest asset to your business and they can help you in times of trouble.